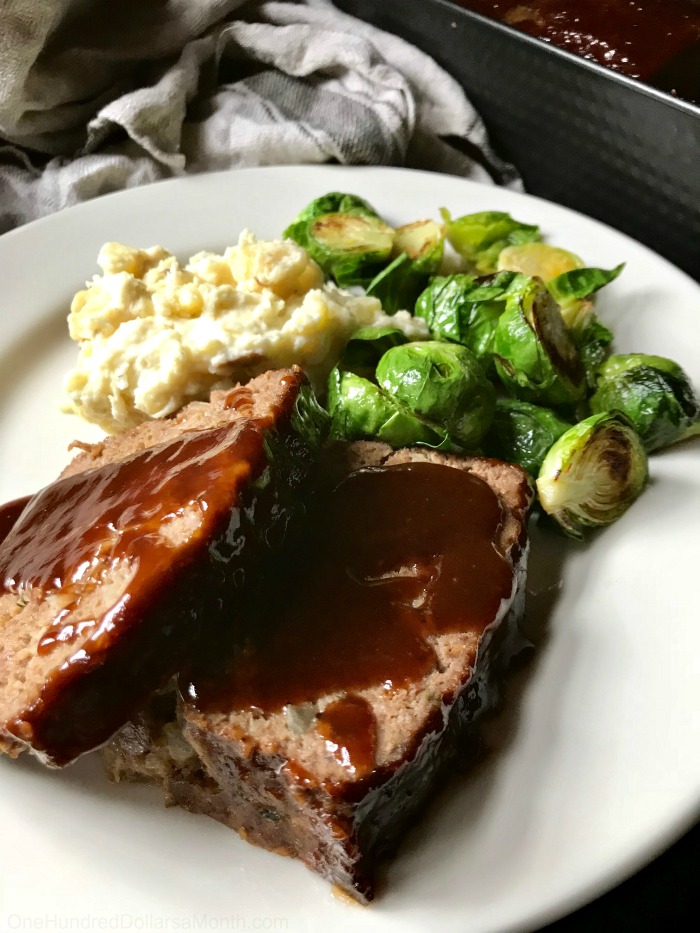 "Meatloaf, smeatloaf, double beatloaf, I hate meatloaf." ~ Randy from A Christmas Story.
If you think you have found the best meatloaf recipe on the planet, and you can't imagine ever trying another meatloaf because you've found the one, then I want you to reconsider and try this recipe. Because it truly is, the best meatloaf I've had in my entire life. And I'm not just saying that because I didn't make it or have to clean the dishes the other night after the HH made us dinner.
Seriously, ever since the big move and my husband leaving his 70-80 hour a week job of 25 years this past summer, he has been cooking up a storm. Who knew, this guy who previously prepared one, maybe two meals a year and didn't even know where the dishes were kept in the kitchen was hiding such a talent. I'm beginning to think there isn't anything he can't make and I'm tempted to ask him to try French pastries next!
So back to the meatloaf. It truly is, the best meatloaf on the planet. I don't know if it was the bread crumbs, the sauce he prepared or what, but you need to give this recipe a try. Like soon.
My husband doubled the meatloaf recipe below and baked it in a pullman pan, which I believe is the best pan for a meatloaf as the slices are the perfect size for serving.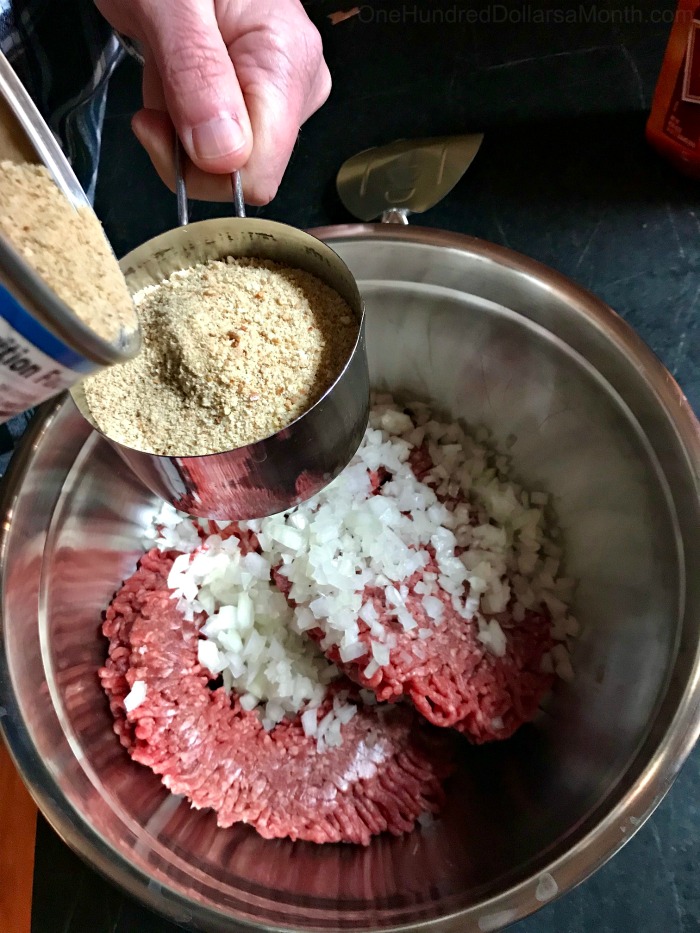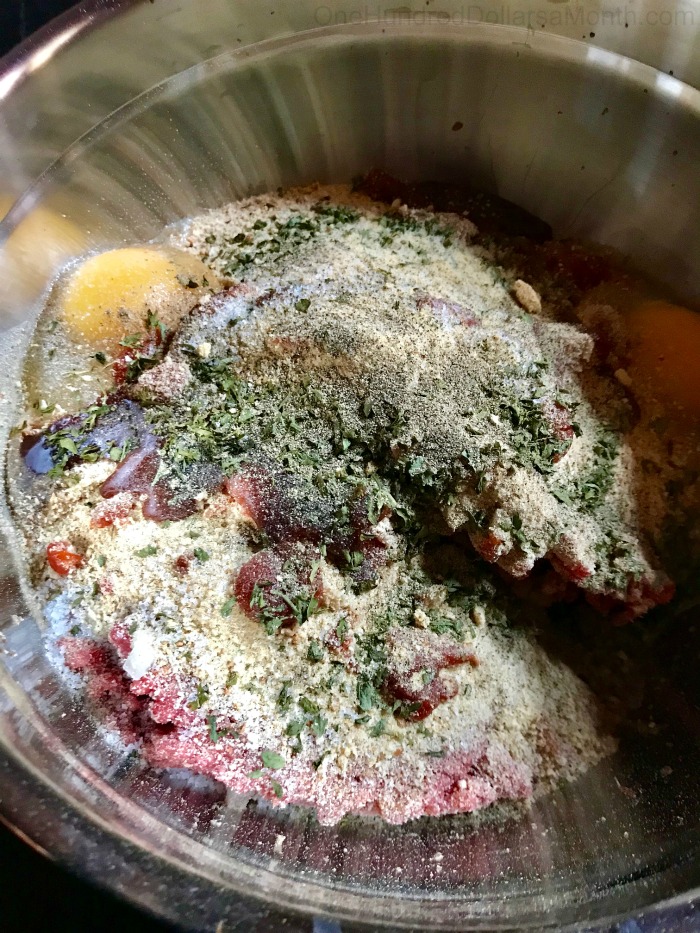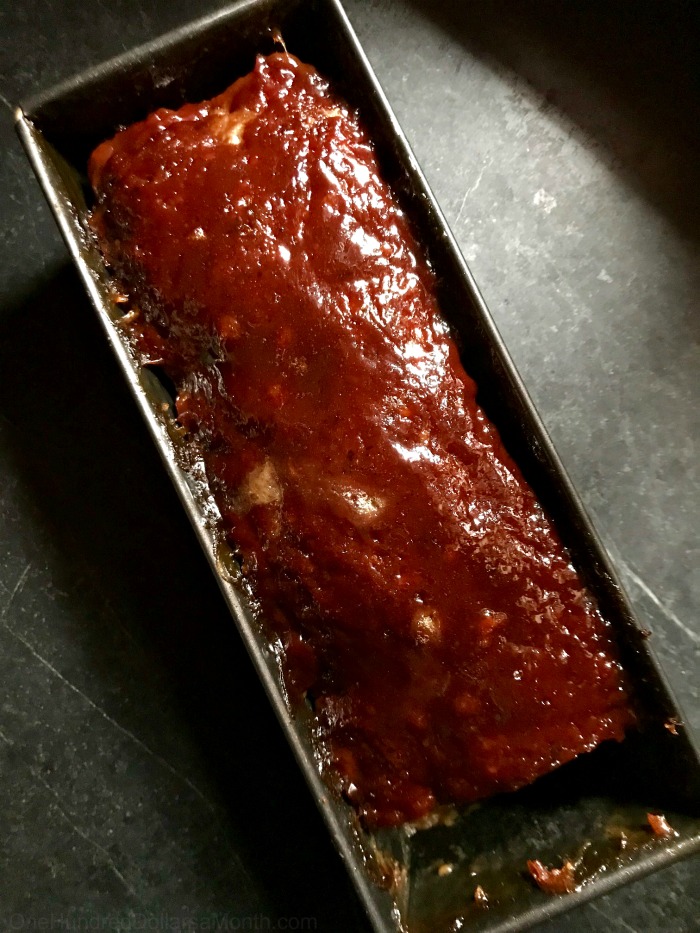 Ingredients
1 lb. 93% lean ground beef
1 cup dried bread crumbs
1/2 cup diced yellow onion
1/2 cup milk
1 large egg beaten
2 tbsp. ketchup
1 tbsp. steak sauce
1 tsp. dried parsley leaves
3/4 tsp. salt
1/2 tsp. garlic powder
1/4 tsp. ground black pepper
For the Topping
1/4 cup steak sauce
1/4 cup ketchup
2 tbsp. packed light brown sugar
Directions
Preheat oven to 350F
In a large bowl, add the beef, bread crumbs, onion, milk, egg, ketchup, steak sauce, parsley, salt, garlic powder, and ground pepper. Gently mix the ingredients together until well combined.
Press the meat loaf mixture into a loaf pan. Smoothing the top of the meatloaf so it's even.
In a small bowl, add 1/4 cup ketchup, 1/4 cup steak sauce and the brown sugar. Stir to combine. Spread half of the sauce over the top of the meatloaf making sure to cover the entire top of the meatloaf with sauce. Set aside the remaining sauce for leftovers or add a wee bit more before serving.
Bake meatloaf uncovered for 50 – 55 minutes, until an instant-read thermometer inserted into center registers 160°F.
Let the meatloaf rest for 5-10 minutes before serving.
~Mavis
This post may contain affiliate links. These affiliate links help support this site. For more information, please see my disclosure policy. Thank you for supporting One Hundred Dollars a Month.