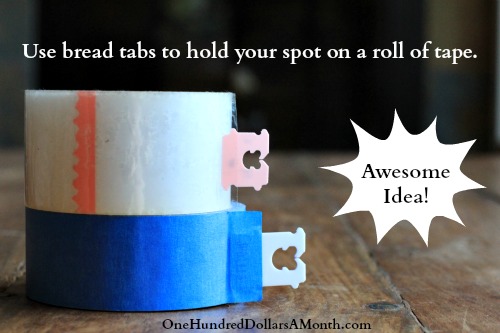 Hang on to those bread tabs people. The next time you use a roll of tape, stick one of those babies on the end of the roll when you are finished and the next time you go to use tape, you won't have to stand there for 5 minutes trying to get your roll of tape started.
Sweet mother of all things good in this world, I love simple ideas!
Carry On,
Mavis
This post may contain affiliate links. These affiliate links help support this site. For more information, please see my disclosure policy. Thank you for supporting One Hundred Dollars a Month.