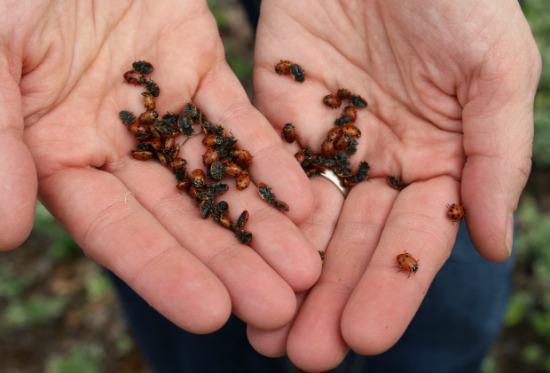 Do you use beneficial insects in your garden? Well you should! 😉 I explore this topic in my latest eHow article Playing With Bugs: Why All the Cool People Are Doing It.
I know talking about bugs gives most people the heebie-jeebies, but if you're like me and don't like coating your vegetable plants with a bunch of chemicals, beneficial insects are totally the way to go in the fight against pests in your garden.
My family's love for beneficial insects started when my daughter was 5 years old and spotted a bag of ladybugs at the checkout counter at our local garden center.
Go HERE to read the full article…
This post may contain affiliate links. These affiliate links help support this site. For more information, please see my disclosure policy. Thank you for supporting One Hundred Dollars a Month.