Tonight The Girl and I are going to watch Freakanomics.  It's based on the best selling book by the same title.  Basically, an economist attempts to answer what motivates people to make everyday decisions.  He uses statistics to explain life's most basic mysteries, like crime rates, poverty, etc.
The book got such great reviews, that I thought the movie might be a cool overview.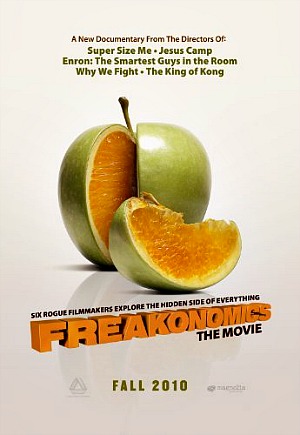 Amazon Prime Members can watch Freakanomics for free HERE.
Let me know what you think if you decide to watch it.
Happy Friday,
Mavis