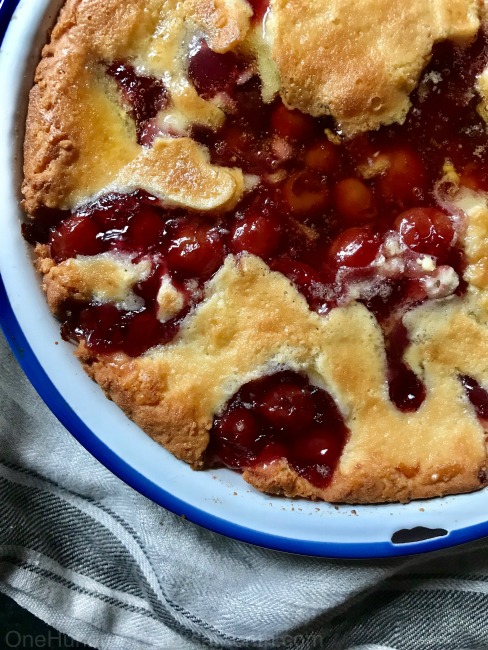 Using the leftovers from our big turkey dinner on Sunday, last night I threw together a simple turkey pot pie for our main meal. When my Dad asked what I'd be making for dessert, I walked over to the pantry and took a quick look on the shelves to see what we had on hand. And well, the only thing that stuck out was a can of cherry pie filling.
What can you make with a can of cherry pie filling you ask? A cherry cobbler! In like 2 minutes flat. Well, you can prepare it and pop it in the oven in 2 minutes flat… It will actually take another hour or so to bake. 😉
But man oh man did it taste good! Like good to the last crumb. The HH is already requesting I make it again this Thanksgiving it was so tasty. So if you are looking for an EASY PEASY, no fuss recipe to add to your holiday dessert line up, this recipe for cherry cobbler will fit the bill.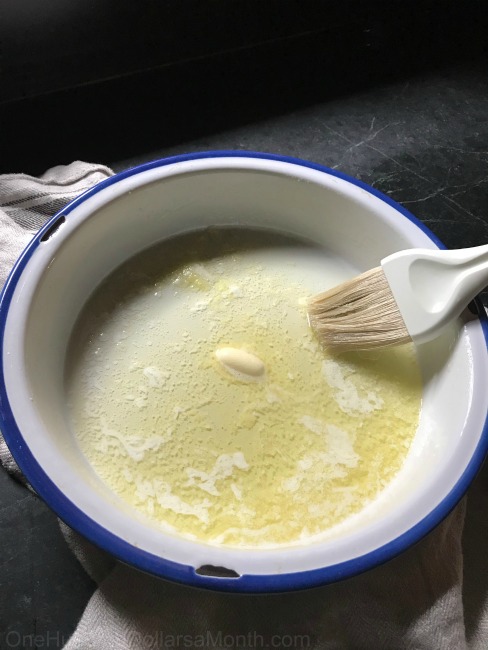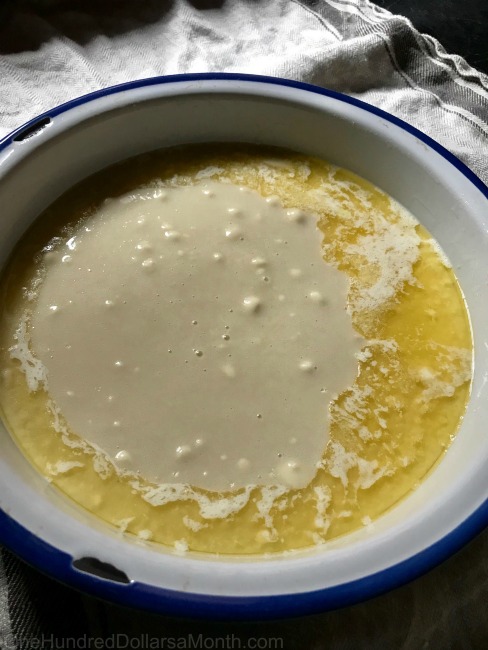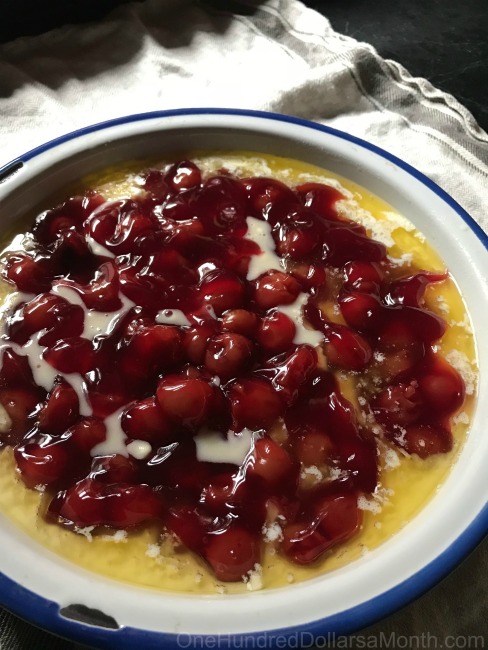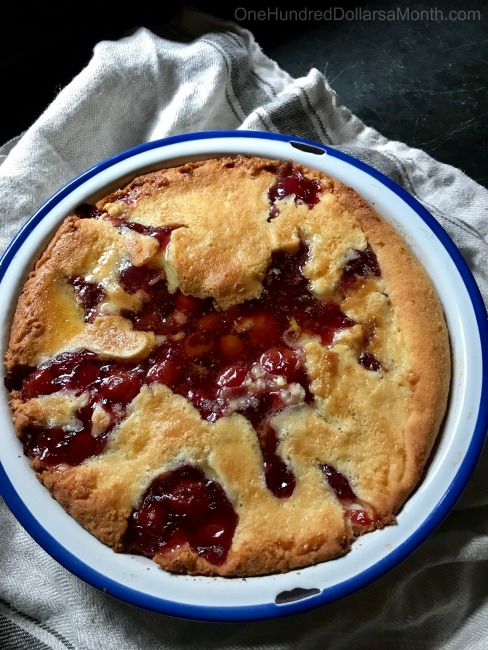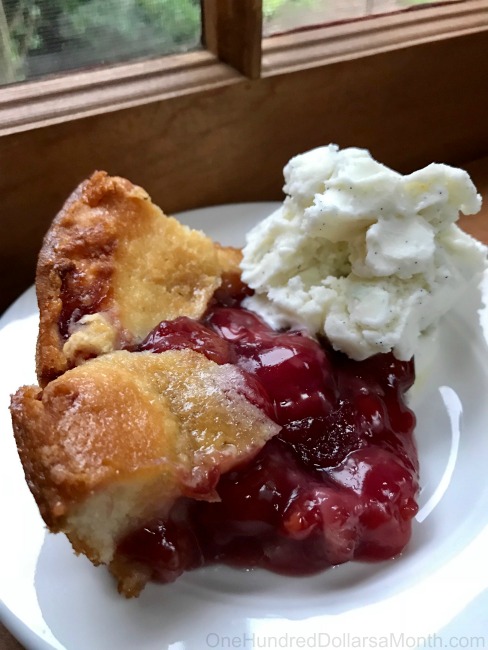 Ingredients
1/4 cup butter
1 cup all-purpose flour
1 cup white sugar
1 teaspoon baking powder
1 cup milk
1 can cherry pie filling
Directions
Preheat oven to 350 degrees. Place butter in a 9×9 inch baking dish and set on oven rack to melt. Remove the  baking dish from the oven as soon as butter has melted.
In a medium bowl, mix together the flour, sugar, and baking powder. Stir in milk and then pour the flour mixture into the baking dish with melted butter. DO NOT STIR.
Next, pour cherry pie filling evenly into pan. DO NOT STIR.
Bake cherry cobbler for 50 to 60 minutes, until the sides pull away from the edges of the pan and the cake is golden brown.
Serve warm with a scoop of vanilla ice cream.
This post may contain affiliate links. These affiliate links help support this site. For more information, please see my disclosure policy. Thank you for supporting One Hundred Dollars a Month.