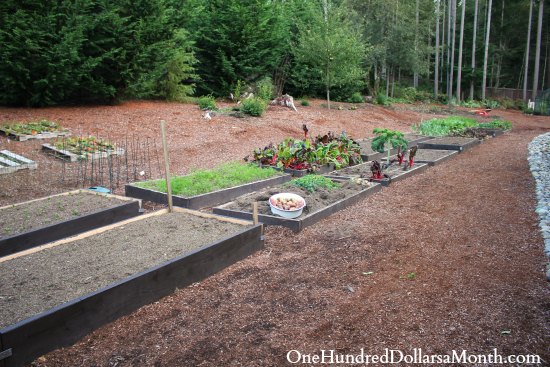 Is it just me, or does my garden look totally naked? Sheesh, all I did was pull up a few dying plants and tidy up the place and now the garden is almost bare. I don't know whether to be happy this years harvest is nearly over, or if I should be motivated to get out there and plant more. We harvested just under 150 pounds of homegrown produce this week. Not as much as I was hoping for, but hey, 1,309 pounds of veggies isn't too bad if you ask me.
Right now we have Swiss chard, kale, broccoli, fava beans, carrots, peas, leeks turnips and beets growing in the garden boxes. We also have lettuce, peas and tomatoes growing in the greenhouse.
I guess it really is time to pull out the grow lights and get planting if I want to have some fresh greens this winter.
~Mavis
Here is what I have harvested so far this year: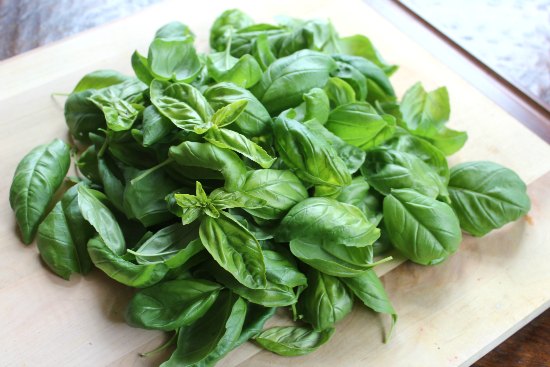 Basil – 1 pound 3 ounces
We are currently out of fresh basil right now. Although we've enjoyed making fresh pesto and strawberry basil jam this summer.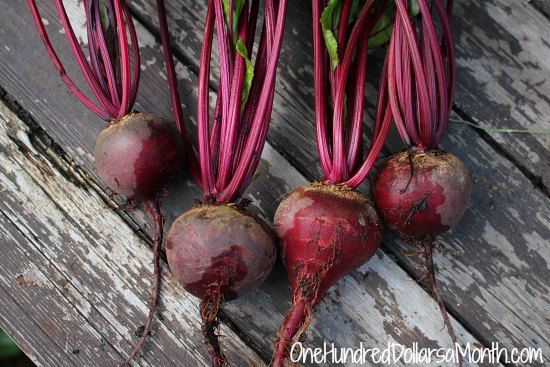 Beets – 133 pounds 12 ounces
We've still got plenty of beets in the garden, and I think I'm going to get some more started and see if I can grow this over winter. Have you ever grown beets in the winter?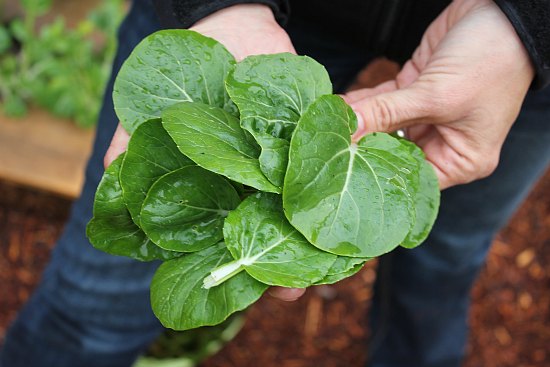 Bok Choy – 7 pounds
We pulled up all the remaining bok choy a while back and tossed it to the chickens. I don't think I'll plant it again until next spring.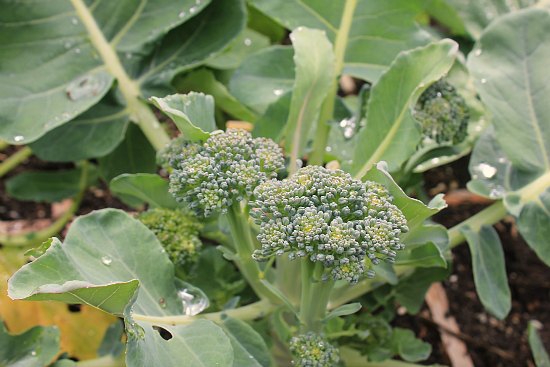 Broccoli – 13 ounces
Our broccoli plants are doing great and I'm looking forward to a late fall harvest.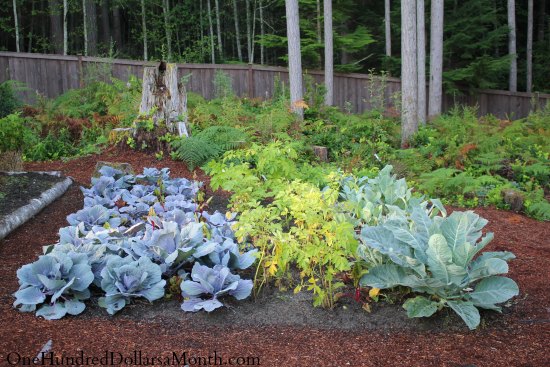 Cabbage – 40 pounds 14 ounce
Still waiting to harvest our fall cabbage!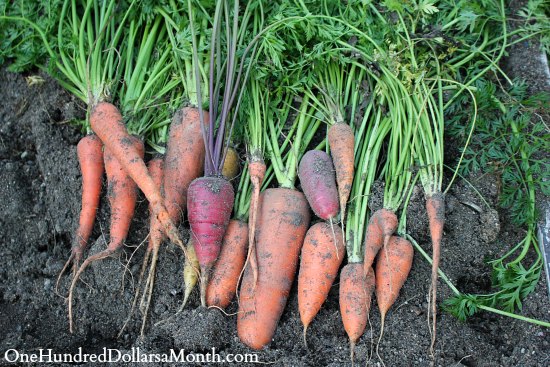 Carrots – 43 pounds 11 ounces
It seems like I've been pulling up carrots left and right these days. Having homegrown carrots on hand for lunch snacks and to use in soups and stews is awesome.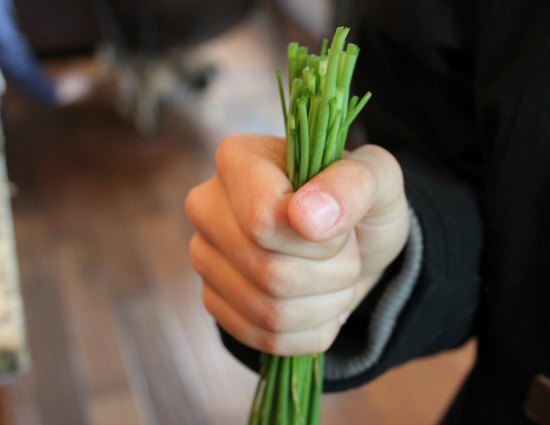 Chives – 2 pound 5 ounces
We regular chives and garlic chives growing right now.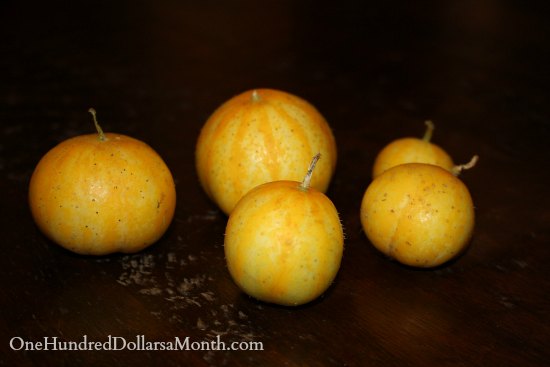 Cucumbers 9 pound 6 ounces
Our cucumbers are done for the season. I guess this means I'll be buying hothouse cucumbers at Costco until next summer.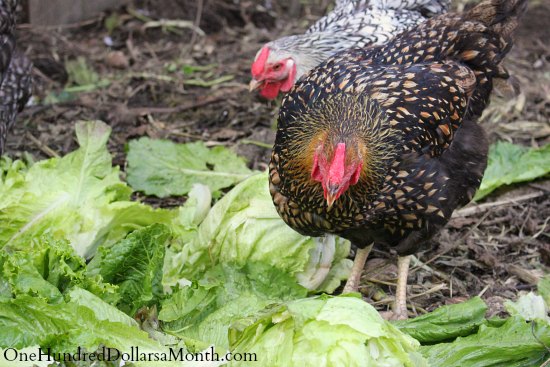 Egg Count – 2,139
Chickens are cool. You give them food, and they give you eggs. It's like you are constantly bartering with them. 😉 This past week we collected 62 eggs. And, I'm happy top report, none of our chickens are broody. Yee-Haw! It's the first time in a looooong while.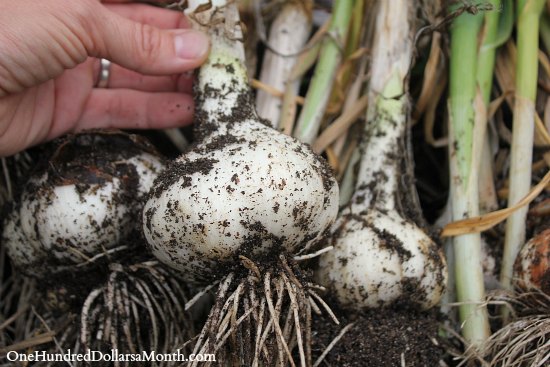 Garlic 9 pounds 2 ounces
We just planted our garlic last week and it should be ready sometime in July of 2014. 🙂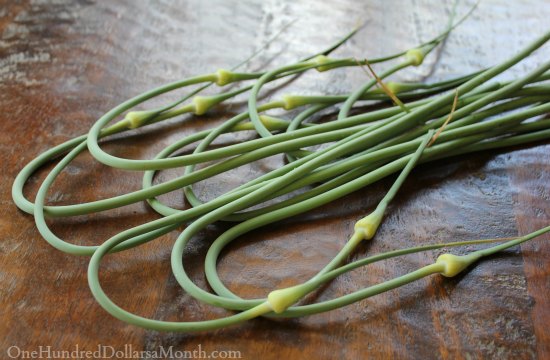 Garlic Scapes 11 ounces
We use them to make Garlic Scape Pesto.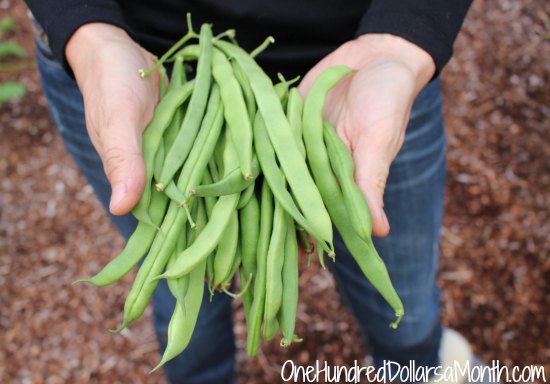 Green Beans 17 pounds 11 ounces
Our green beans are officially done for the year. Now if I want some fresh green beans I'll have to get them from the store. Booo!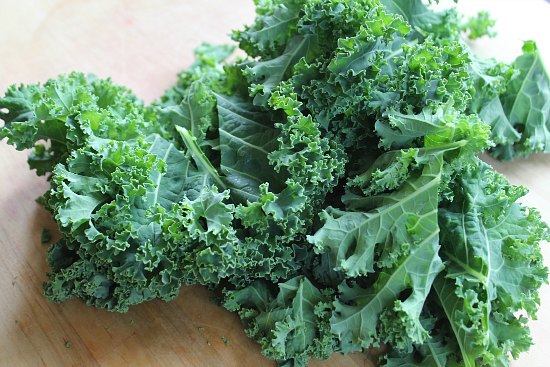 Kale – 41 pounds 2 ounces
I grow it for the chickens… 🙂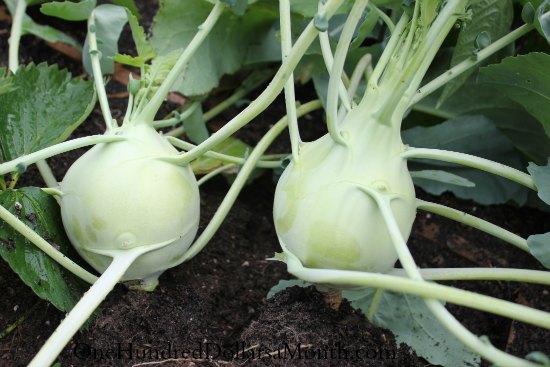 Kohlrabi 5 pounds 10 ounces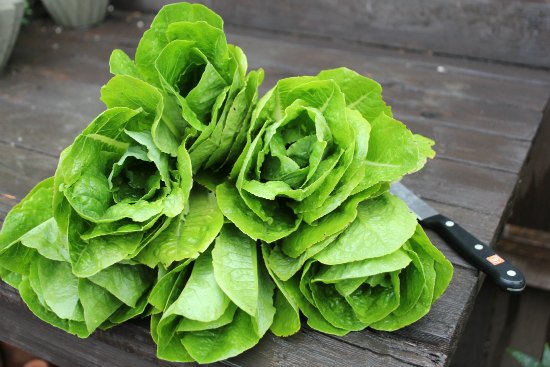 Lettuce – 37 pounds 3 ounces
We currently has lettuce growing in our greenhouse and we should start harvesting it this week. I'll be starting more lettuce seeds indoors today and keep you up to date once they get growing.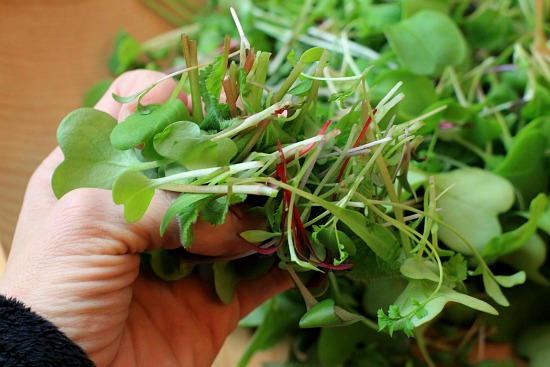 Microgreens 5 ounces
I need to jump back on the microgreen train. It's been awhile since I've grown some bean sprouts.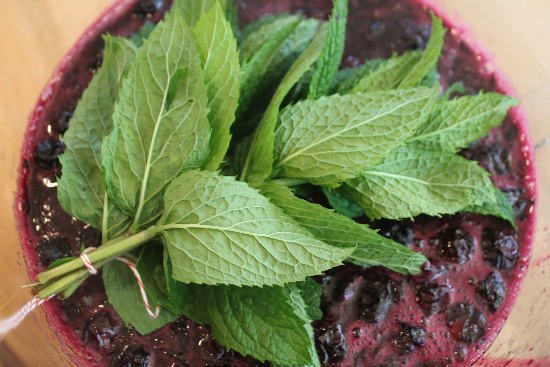 Mint 13 oz
I made some blueberry mint jam this summer and also harvested some mint for tea.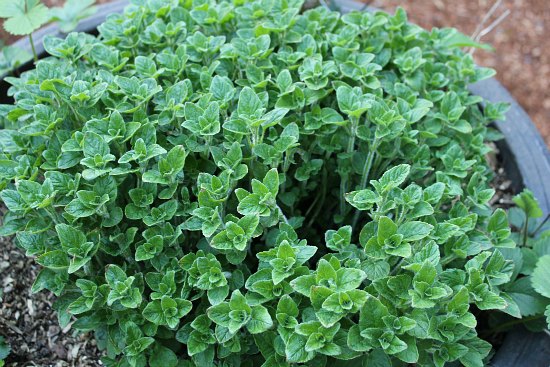 Oregano – 1 pound 12 ounces
I been using fresh oregano for my heirloom tomato sauce.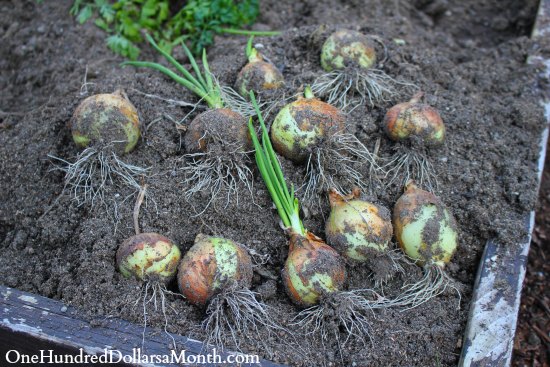 Onion – 37 pounds 8 ounces
While I was cleaning out the garden boxes over the weekend I found a few more onions growing beneath the tomato plants. We might have a few more out in the raspberry patch yet to harvest but I'm not sure.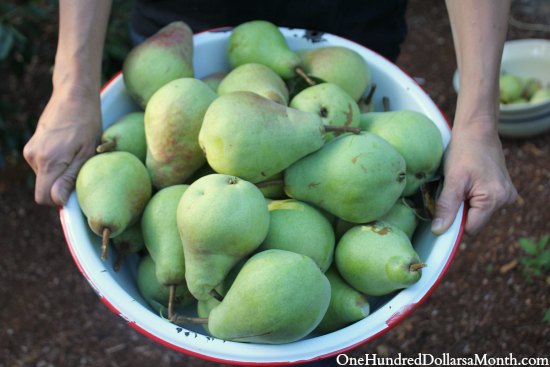 Pears 47 pounds 7 ounces
Pear butter is AWESOME!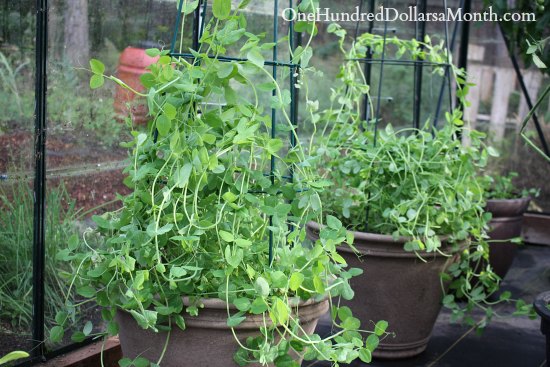 Peas – 42 pounds 9 ounces
We've got peas growing in the greenhouse and in a garden box.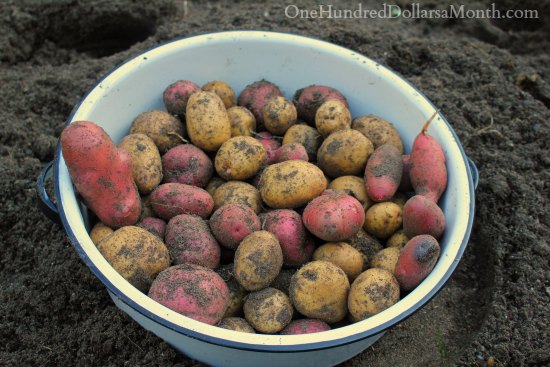 Potatoes – 299 pounds 11 ounces
How to Harvest and Store Potatoes for Winter.
Giddy Up! The potatoes just keep rolling in. All the garden beds have been cleared, now all that's left is whatever potatoes are growing under the pumpkin plants.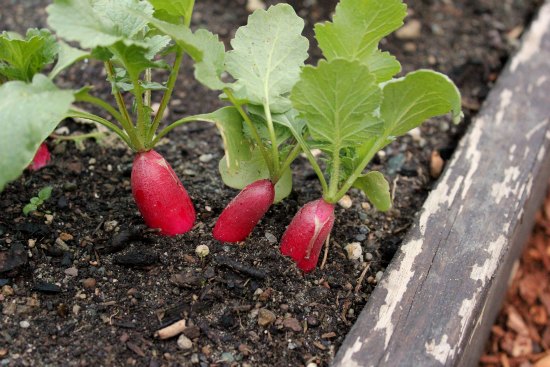 Radish – 22 pounds 2 ounces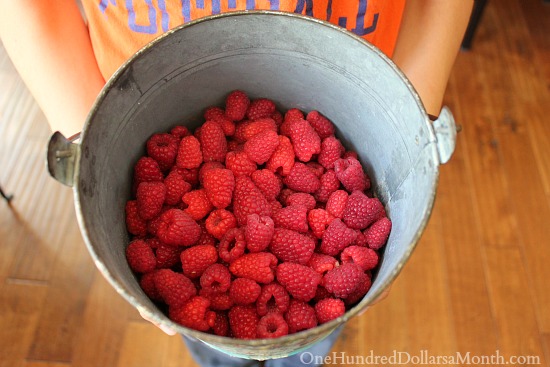 Raspberries – 21 pounds 7 ounces
Raspberry season is officially over in our backyard. 🙁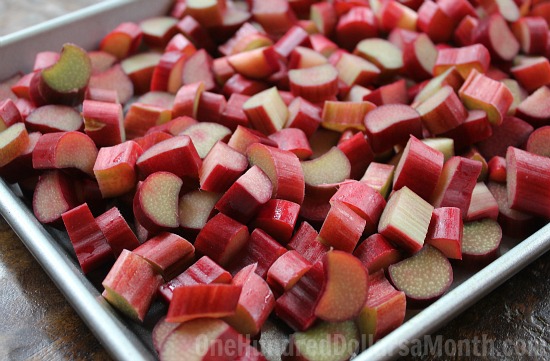 Rhubarb – 39 pounds 9 ounces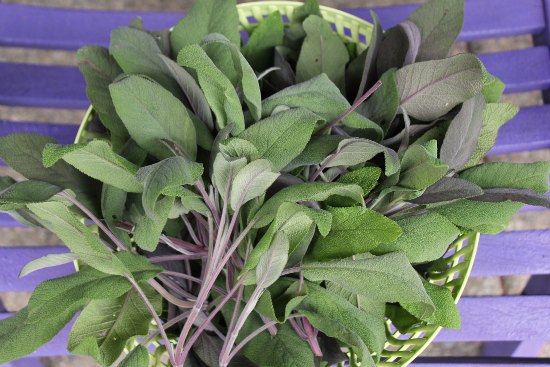 Sage – 14 ounces
We are using sage as we need it.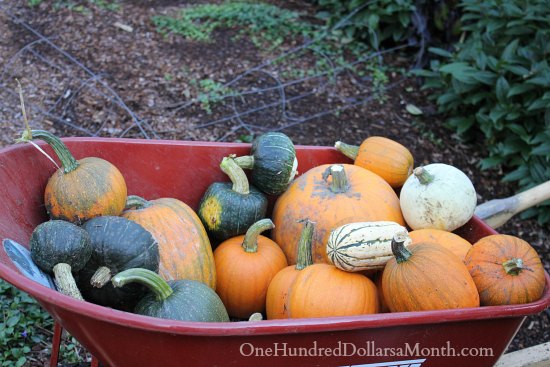 Squash 108 pounds 1 ounces
The Girl had some peeps over last weekend and I sent them outside to harvest the pumpkins and squash we had growing up near the teepees and garden boxes. They ended up harvested nearly 60 pounds of squash. Not as much as I had hoped for, but there will be plenty for decorating and to eat.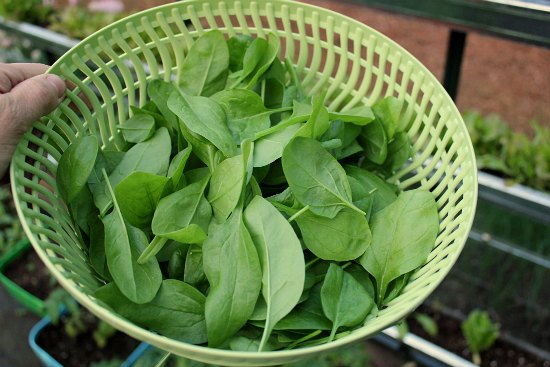 Spinach – 15 ounces
I planted more in the greenhouse for a winter harvest.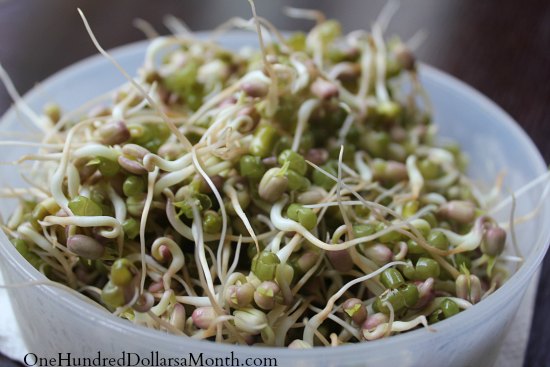 Sprouts –2 pounds 15 ounces
Here are instructions for growing your own sprouts.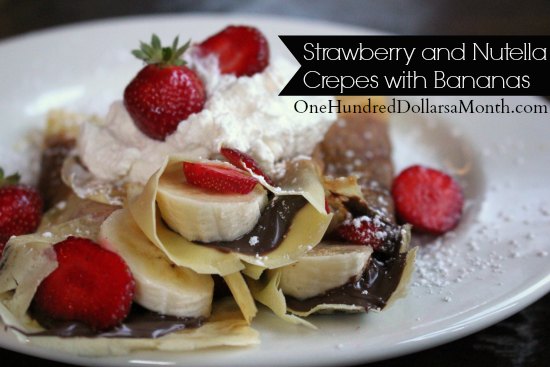 Strawberries 23 pounds 14 ounces
Strawberry season is over for the year.
Besides eating them fresh we made strawberry kiwi jam, strawberry freezer jam, strawberry pie, and homemade strawberry shortcake.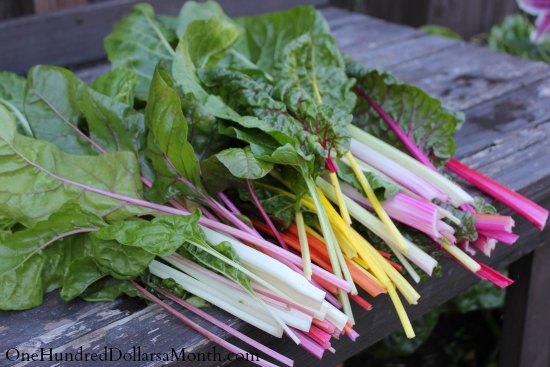 Swiss Chard 52 pounds 4 ounces
Out backyard chickens love it! 🙂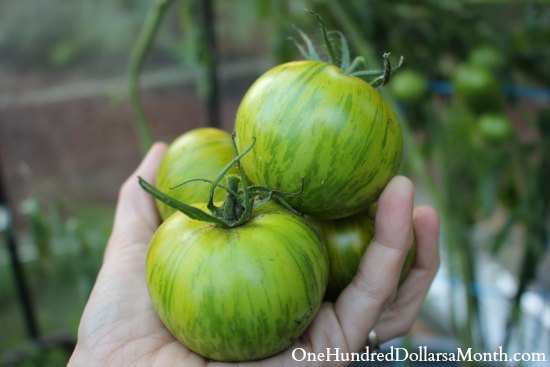 Tomatoes 233 pounds 9 ounces
We harvested a little over 18 pounds of tomatoes when we pulled up our tomatoes this past week, We still have a few growing in the greenhouse but for the most part, tomato season is over. 🙁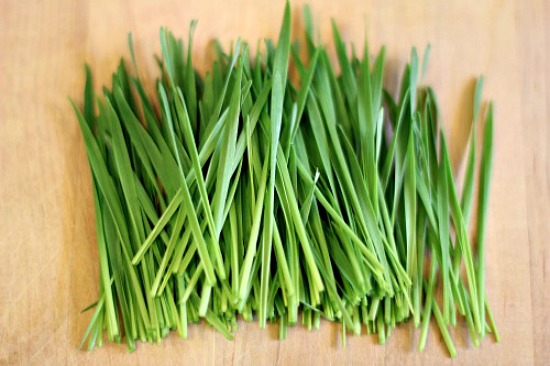 Wheatgrass – 7 ounces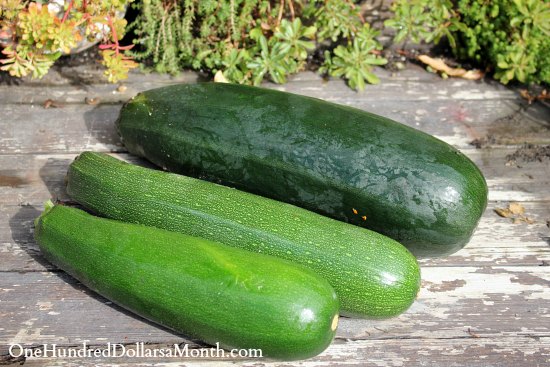 Zucchini – 72 pounds 13 ounces
I harvested out last zucchini over the weekend. This was not a good zucchini year for us, which is really odd because they grow like crazy around here.
Total Food Harvested in 2013: 1309 pounds 12 ounces
Total Eggs Collected in 2013: 2,139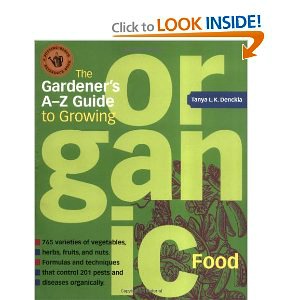 If you are new to gardening or just want to learn more about organic gardening, my #1 favorite garden book is The Gardener's A-Z Guide to Growing Organic Food
By Tanya L.K. Denckla.
This post may contain affiliate links. These affiliate links help support this site. For more information, please see my disclosure policy. Thank you for supporting One Hundred Dollars a Month.