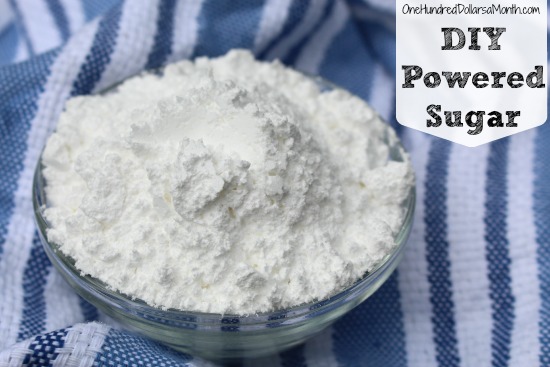 Now that baking season is in full swing, I have found myself going through ingredients lightening fast.  I swear, there is nothing worse than going to make something and realizing you are short on one measly ingredient.  That's why I like knowing how to make substitutes with common staple ingredients.  Powdered sugar is one of those items that I typically buy, but in a pinch, it's totally easy to make on your own.  So, if you are running short and don't want to run to the store, you can just whip some up in under 5 minutes.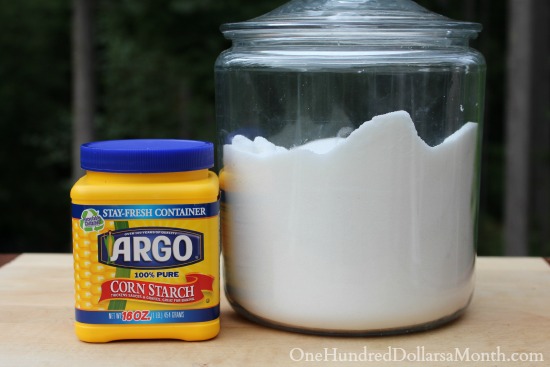 Ingredients
1 cup granulated sugar
1 tbsp. cornstarch
Directions
In a high powered blender or food processor, combine the sugar and cornstarch until powdery.  So easy, so deliciously easy.
~Mavis
This post may contain affiliate links. These affiliate links help support this site. For more information, please see my disclosure policy. Thank you for supporting One Hundred Dollars a Month.