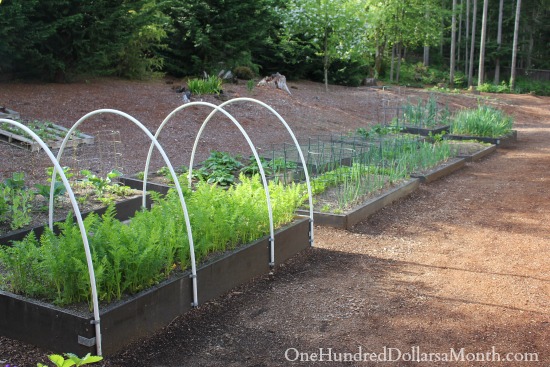 I snapped a few pictures of our backyard garden this morning and was really surprised at how well everything is growing lately. I haven't been able to play in the garden much this past week so it's kind of reassuring to know all the fruits and vegetables are thriving. 🙂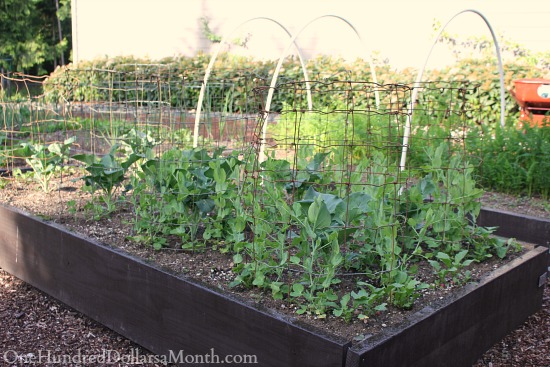 The peas, broccoli and radishes in this bed are getting so big! The peas have not started to cling to the wire cages yet but I'm sure they'll start soon.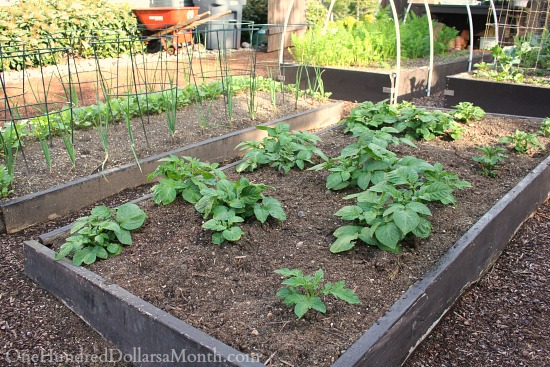 In years past we've tried potato towers but this year because we've got so much going on I decided to just plant a few potatoes in a raised garden bed. Once the potato plants get a little bigger I will cover the leaves with more soil.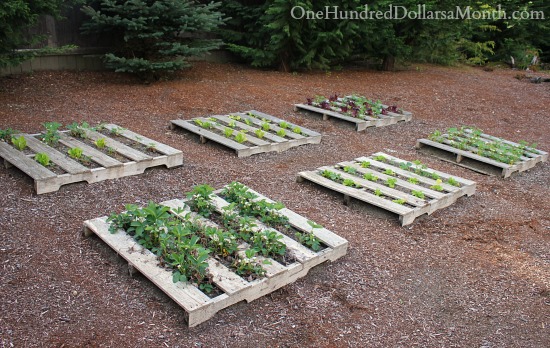 The wood pallet garden.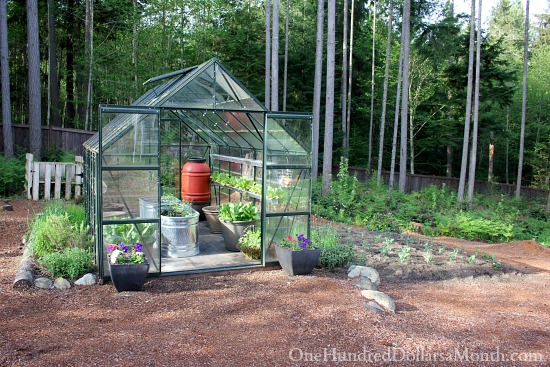 We have a great view of the greenhouse from our family room window and I love when the sun is shining on it. The herbs alongside the greenhouse are growing like mad and almost all of the lettuce we overwintered has been harvested. Next on this list, tomatoes!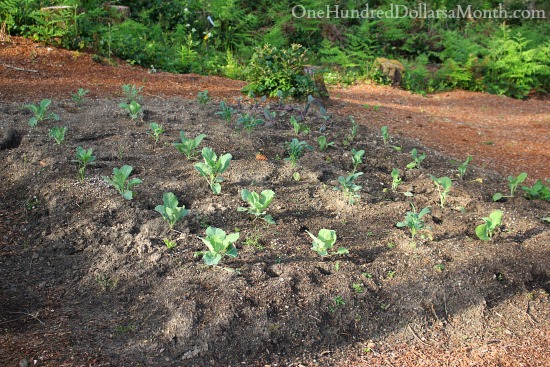 Check out the cabbage plants. I'd say they're doing really well, wouldn't you?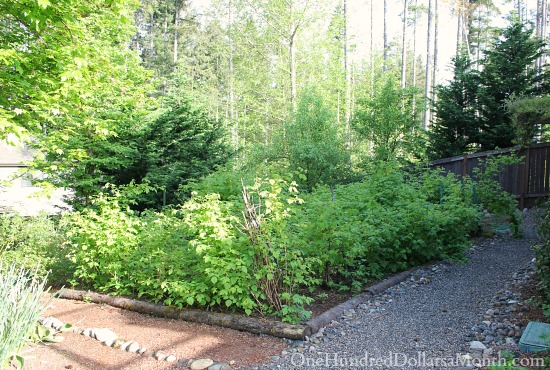 And last but not least, the raspberry jungle. We have 7 rows of Cascadia raspberries growing, and by the looks of it, we're going to have a bumper crop this year.
How is YOUR garden doing these days?
What are you looking forward to planting next? Me? More basil and tomatoes.
Keep calm and garden on,
~ Mavis
This years garden is being sponsored by the folks at Botanical Interests Seed Company. You can check out their website HERE, order their new 2014 Garden Seed Catalog HERE.

This post may contain affiliate links. These affiliate links help support this site. For more information, please see my disclosure policy. Thank you for supporting One Hundred Dollars a Month.