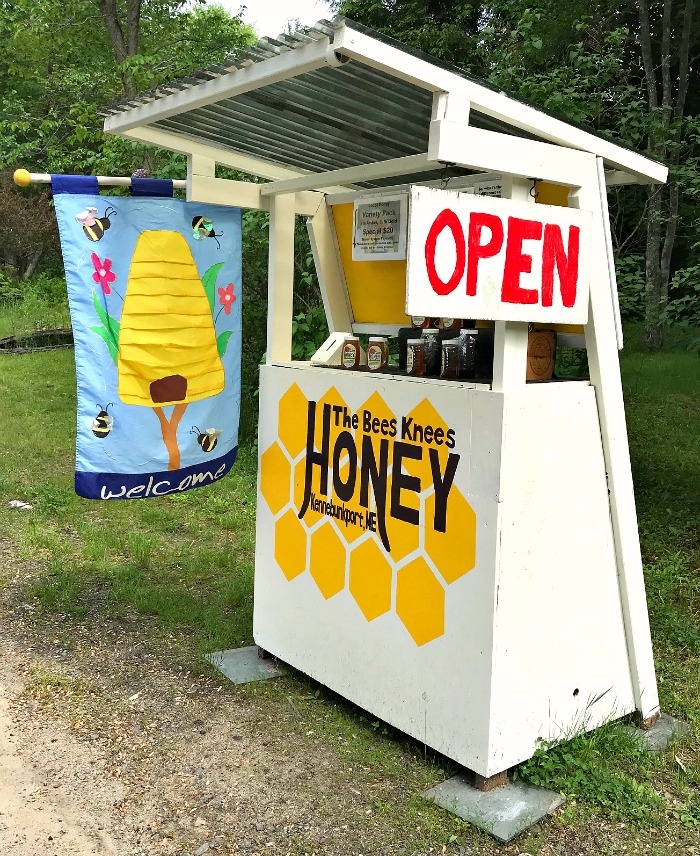 Yesterday while the HH and I were out driving around, we passed by a honey stand alongside the road. The stand was so cute, I had him turn around so I could check it out. I don't know about you, but I absolutely adore the little produce stands home gardeners set out at the end of their driveways. I always feel the need to stop and see what they are offering.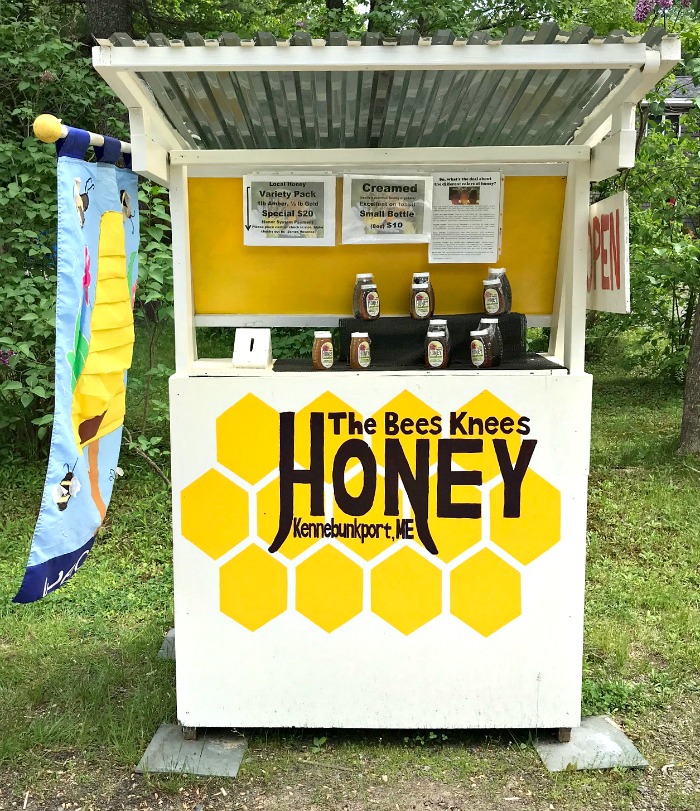 But a stand solely dedicated to honey? How cool is that?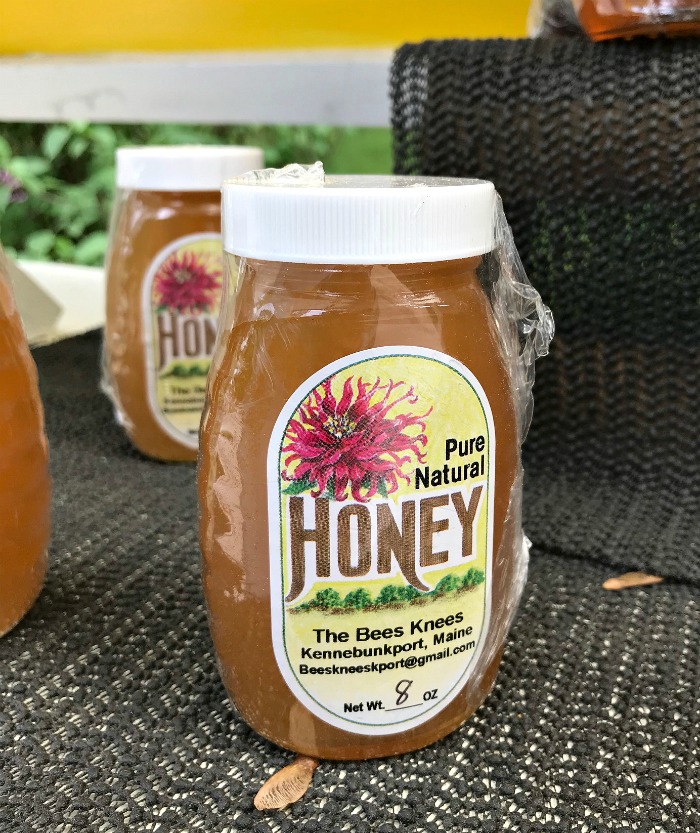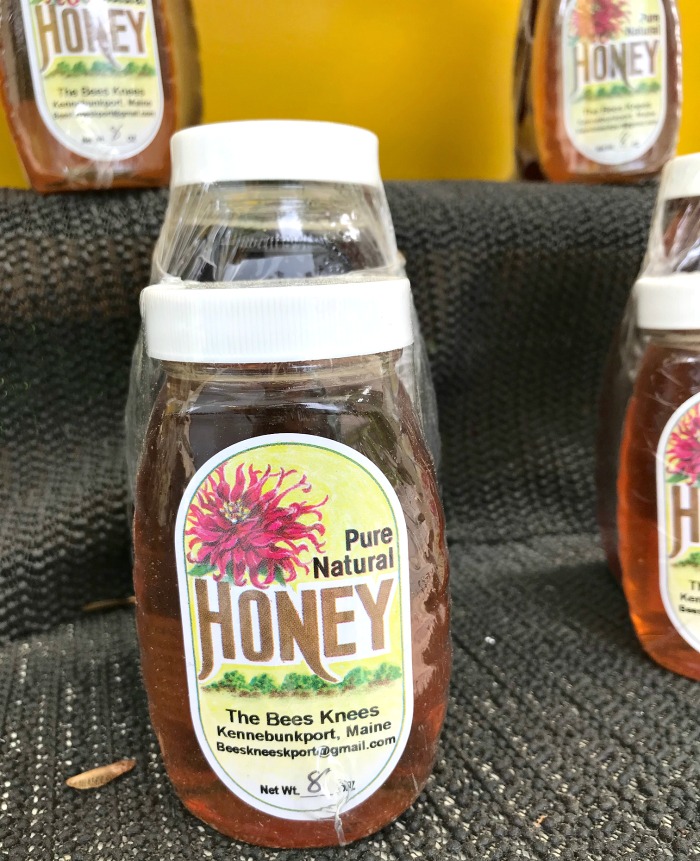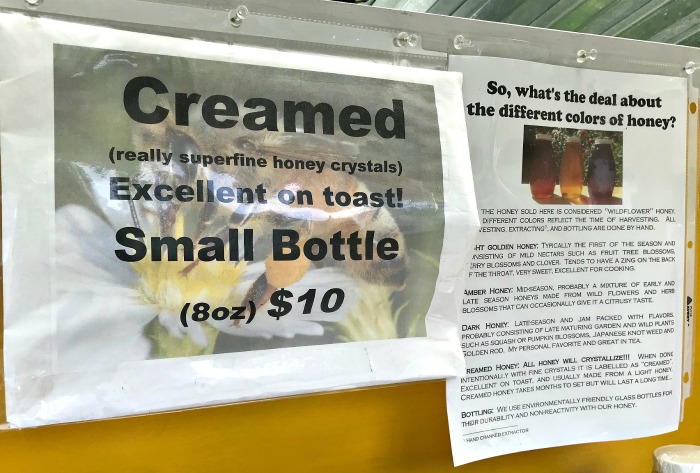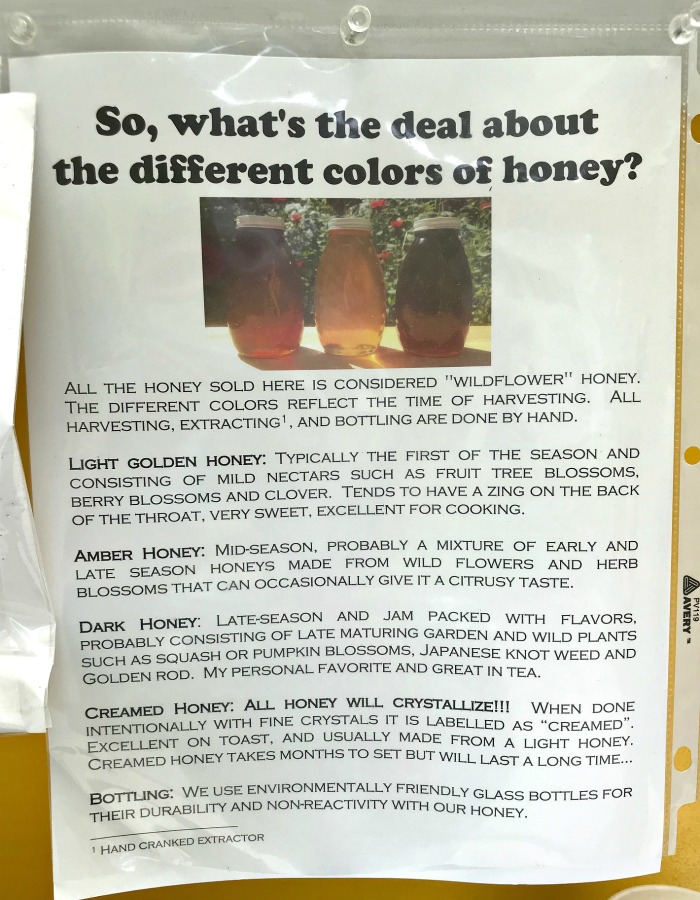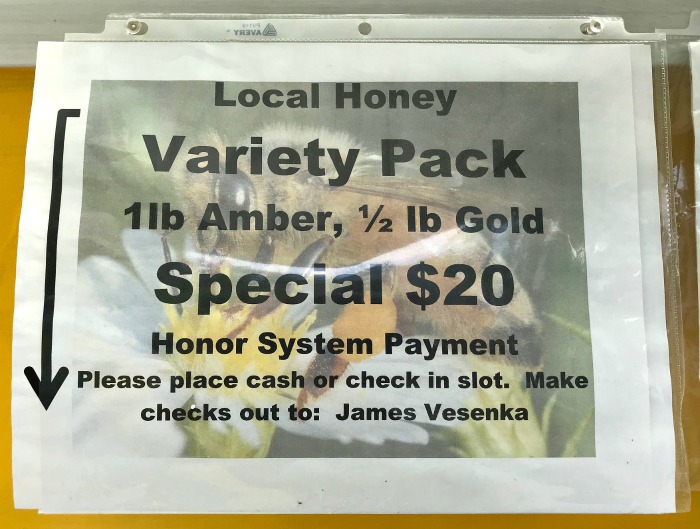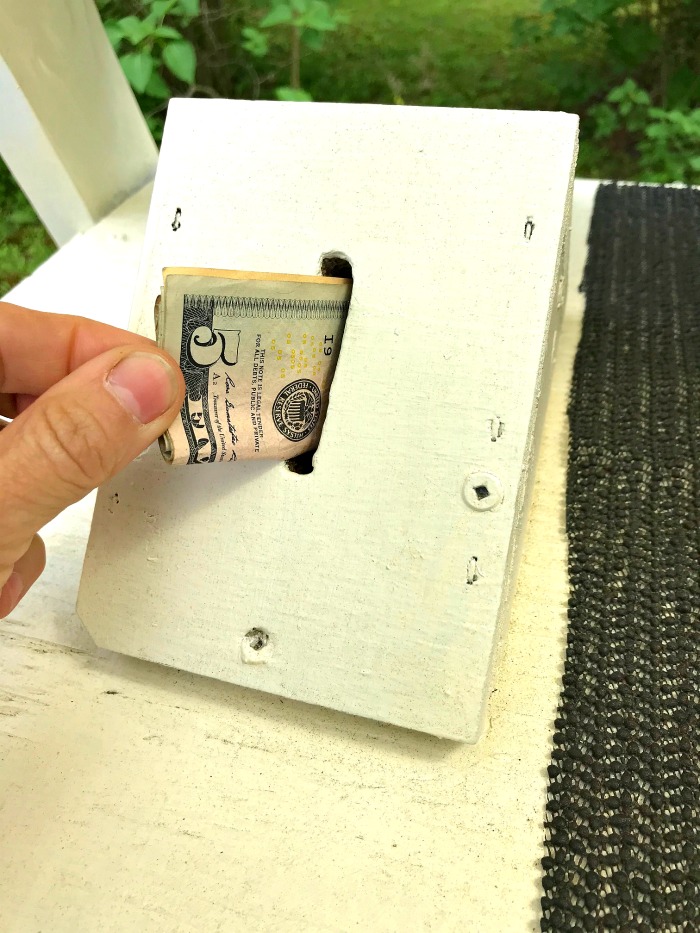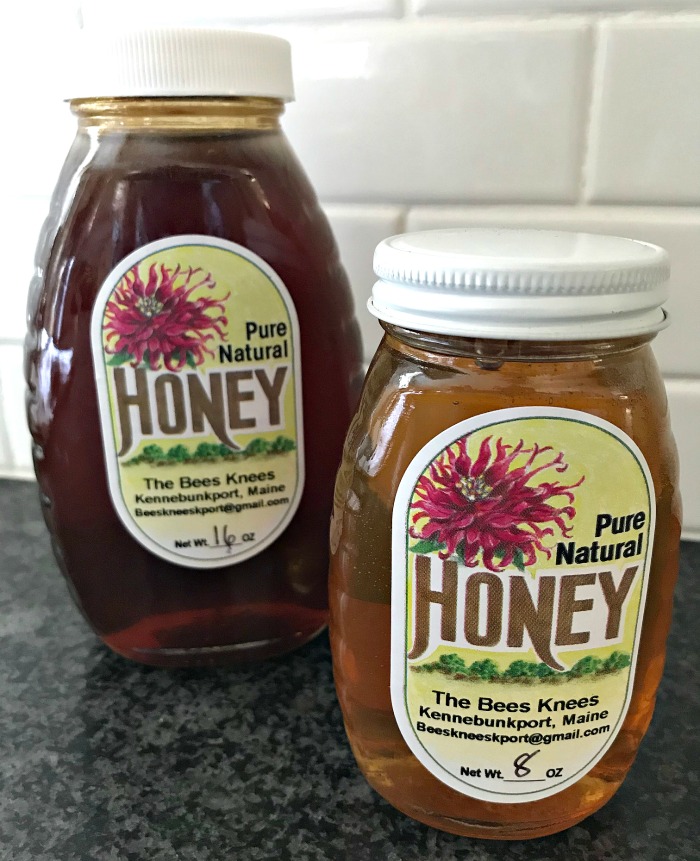 We ended up buying the "variety pack special" for $20 and cracked open the bottle of amber honey last night and had some with a little brie cheese and crackers. The honey was wonderful, and I felt so lucky to have happened upon the little honey stand while we were out for a drive.
So if you ever find yourself driving around Kennebunkport, Maine, stop by The Bees Knees and get a jar or two of honey. You'll be so glad you did. 🙂
Have a great day everyone,
~Mavis
The Bees Knees Honey Stand
47 Wildes District Rd
Kennebunkport ME 04046
This post may contain affiliate links. These affiliate links help support this site. For more information, please see my disclosure policy. Thank you for supporting One Hundred Dollars a Month.